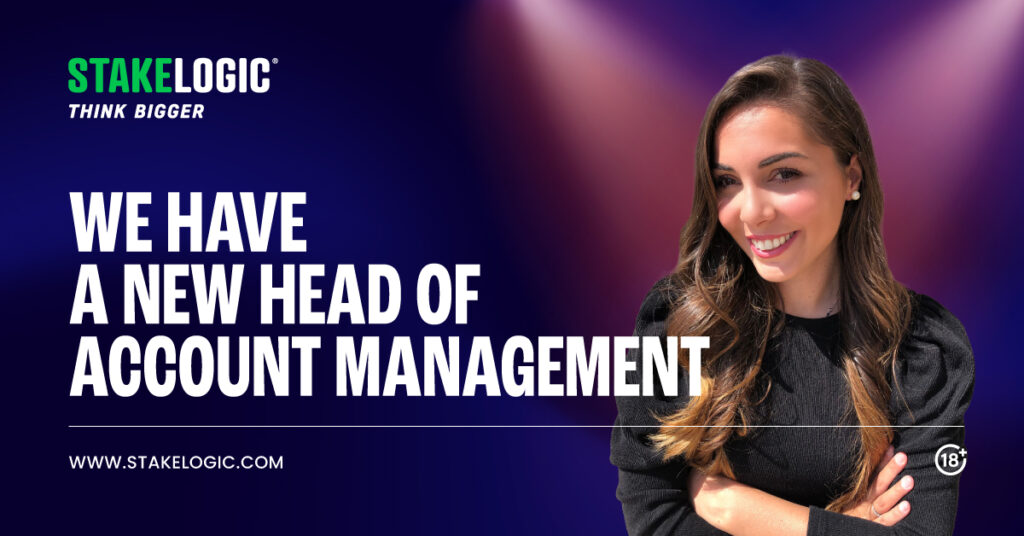 Daniela Fricchione becomes Stakelogic's new Head of Account Management, bringing a wealth of experience to the role
Malta: 15th November 2023 – Stakelogic is proud to announce the promotion of Daniela Fricchione to the role of Head of Account Management. In her role, Daniela will be in charge of all account managers and take care of all client relationships.
Daniela Fricchione is no stranger to the challenges of account management. She has been working with Stakelogic since 2021. After working as an account manager for 11 months, she was quickly promoted to senior account manager in February 2022. Her meteoric rise to Head of Account Management has now been completed, with her innovative thinking, attention to detail, and excellent client management skills taking her to the very top.
During her time in the previously mentioned roles, she has displayed the utmost professionalism, helping Stakelogic cement key relationships and fostering new and exciting partnerships.
Speaking on the promotion, Daniela Fricchione said: "The last few years at Stakelogic have been excellent, and I can't wait to see what new challenges this promotion brings.
I am committed to building the best relationships with all of our clients and working closely with all account managers. I would like to thank management for putting their faith in me to fill this role and for entrusting me to take our accounts forward."
Stephan van den Oetelaar, CEO at Stakelogic said: "Promoting Daniela to the role of Head of Account Management felt like an obvious move. In her time in the company, she has displayed outstanding client management skills. Her personable nature, commitment to the role, and incredibly high standard of professionalism meant that this was always going to be the next natural step in her career.
We have the utmost confidence in Daniela and what she is going to deliver in her new role. She has a fantastic relationship with all our clients, and we know the accounts are in the best pair of hands we have available."
SIGN UP FOR
OUR NEWSLETTER!