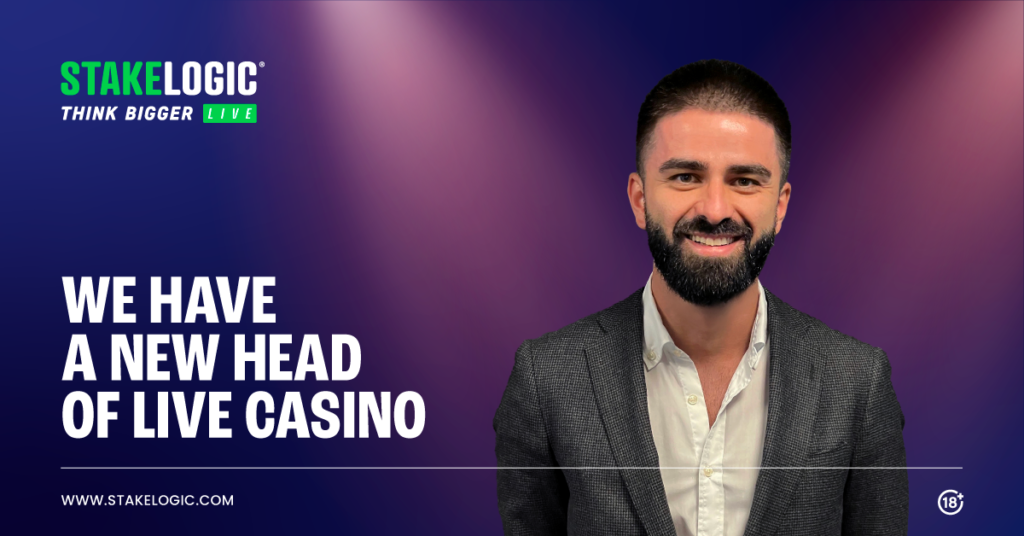 Dejan Loncar becomes Stakelogic Live's new Head of Live Casino, continuing a legacy of excellence.
Malta: 1st September 2023 – Stakelogic Live proudly announces the promotion of Dejan Loncar to the role of Head of Live Casino. This strategic move reflects Stakelogic Live's commitment to nurturing talent within its ranks and fostering exceptional leadership.
Dejan Loncar, previously the Head of Live Operations, is no stranger to driving success in a dynamic environment. His journey with Stakelogic Live has been marked by innovative thinking, a sharp eye for detail and a knack for taking initiative. As he steps into this new role, Dejan brings a wealth of experience that promises to elevate the live casino experience to unprecedented heights.
As a leader, Dejan has consistently demonstrated a remarkable ability to navigate challenges and lead his team with determination and grace. His dedication to enhancing player engagement and enriching the live casino portfolio stands as a testament to his visionary approach. The passion he holds for delivering top-notch live casino experiences is truly commendable.
This promotion comes in light of Richard Walker, the outgoing Head of Live Casino, who is set to embark on new challenges beyond Stakelogic Live. We extend our heartfelt appreciation to Richard for his invaluable contributions and wish him the very best in his endeavors.
Dejan Loncar steps into his new role with enthusiasm and a commitment to building on the legacy of excellence at Stakelogic Live. The entire team is excited about the fresh perspectives and innovation he will bring to the table. The company is confident that under Dejan's leadership, the live casino division will continue to thrive, delivering unparalleled entertainment to players and partners.
Stephan van den Oetelaar, CEO at Stakelogic Live, stated, "Dejan's promotion to Head of Live Casino is a natural progression. His outstanding leadership and innovative mindset have greatly impacted our live operations. We have full confidence that Dejan will continue to lead our live casino offerings to new heights, delivering unparalleled experiences to players and partners alike."
Dejan Loncar, Head of Live Casino, said "I am honored by this opportunity and excited to further contribute to Stakelogic Live's growth. I believe in pushing boundaries and creating experiences that stand out. As Head of Live Casino, I am committed to delivering top-notch live gaming experiences that capture the essence of excitement and innovation."
SIGN UP FOR
OUR NEWSLETTER!